About Us
They say that a picture is worth a thousand words, so lets start with one: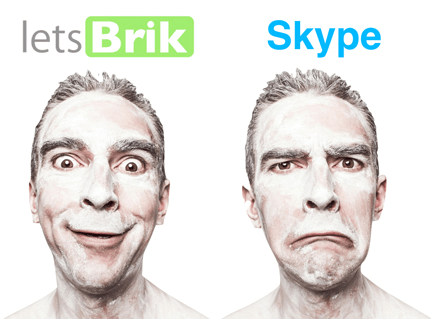 letsBrik is an independent and privately owned communication company based in San Jose, CA - the heart of the Silicon Valley.
We started in 2014 as a small communication startup trying to introduce new and innovative ways for people to stay in touch and connected with their loved ones. We have now transformed into one of the most advanced communication companies in the world. Today, we offer high quality HD video calls, cheap international calls and SMS to users around the world.
We focus on you.
We work really hard to ensure that we ultimately serve what you need. Everything else is background noise for us. We are constantly striving to achieve that goal in how we design our products and services.
Great is not good enough.
We set goals that simply cannot be achieved yet. We are constantly pushing the boundaries of what is possible. Our services are powered by more than 350 points of presence in 5 different continents. Together with our partners, we transmit your voice digitally to over a half a million square feet of data center space in 30+ locations worldwide. Our global infrastructure is connected to more than 1000 mobile and fixed phone operators around the world. And, this is all but just a start.
Get in touch.
Write us a note if you have a feedback or if you would like to work with us. We promise we will write back.
Email us at info@letsbrik.co